Preferred Premier Lender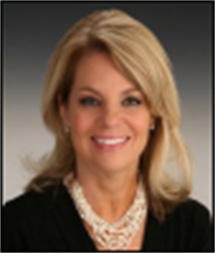 Leigh Thomas Morton, is a licensed Mortgage Loan Officer (NMLS# 1388923) affiliated with Alpha Mortgage Corporation, a full-service mortgage banker offering mortgage and lending services in the Wilmington, Cary, Jacksonville, Fayetteville, High Point, Charlotte, Winston Salem, Southport, and Topsail Island areas of North Carolina. Since 1997, Leigh has assisted hundreds of clients to achieve their dream of home ownership.

Serving clients is her passion, and she is extremely proud of her consistent record of success. Over the past twenty-three years, Leigh has been recognized repeatedly for outstanding production and superior customer service delivery. Additionally, she has earned dozens of 5-Star Reviews on Zillow.

Leigh is committed to continuous learning and stays abreast of changes in the mortgage and real estate industries. Licensed as both a Mortgage Loan Officer and Real Estate Broker, her extensive knowledge about the local real estate market directly benefits her clients and their agents.

A resident of Wilmington for over 25 years, Leigh is active in the community. She has built strong community relationships through her involvement with the PTO and participating in various local networking opportunities. Currently, she is an active member and social volunteer working with the "CREW" – the Commercial Real Estate Women's networking group.
Mortgage Information
If you're like most buyers, a home is the most expensive purchase you'll ever make, and you'll probably need some form of financing. There are many lending institutions that offer a variety of mortgage products. Financing options and rates can vary widely, so it is important to do your research and shop around to ensure you get the mortgage that best meets your needs at the best price. I would be happy to help you in any way I can to secure the best possible rate for your home purchase.
Use the mortgage calculators below to assist you in making some decisions around financing your new home.
This calculator will help you determine how much money you qualify to borrow. The results are informal. You will be subject to a credit approval from your financial institution taking into consideration existing debt load, amount of down payment, income and other variables.
This calculator will help you determine what your mortgage payments will be based on purchase price, interest rate and mortgage term, as well as other factors.